Calling on all mothers, other caregivers & supporters to join a Virtual Social Media March on the Capitol 
We demand another COVID‑19 stimulus package that includes money for unwaged caregivers and fully refundable child tax credits!  The House & Senate must stay in session!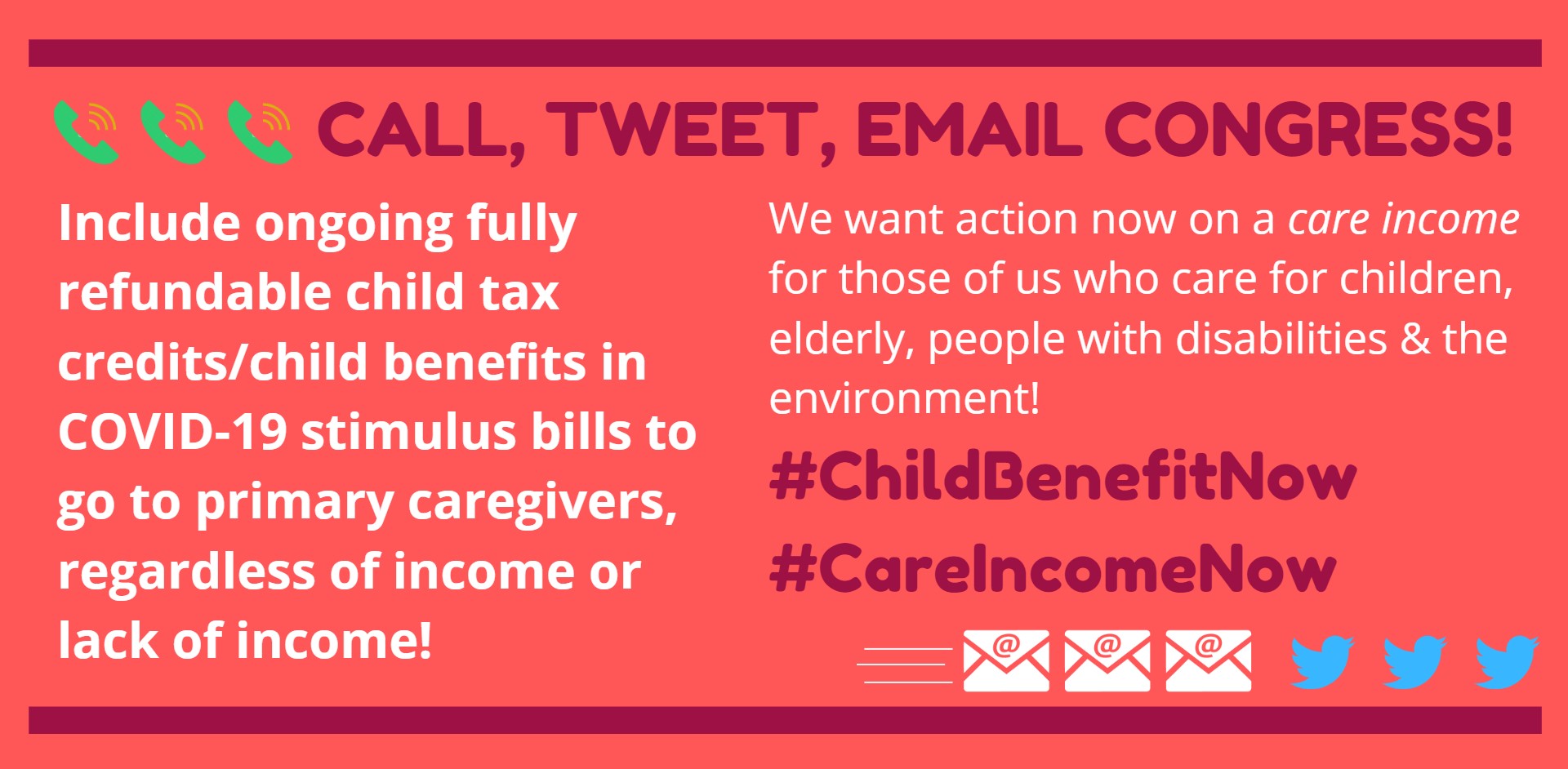 Tell them that the work of mothers and other unwaged caregivers caring for children, elders and those who are sick is counted on in this and every crisis, yet getting us the money and other resources we need is not being considered.  For unwaged caregivers not to have access to money of our own drives us and our children deeper into poverty and destitution, and makes us vulnerable to domestic violence. Many of us are also doing low-waged caregiving work in the health care field on top of our unwaged work.
Sample tweet  •  Sample email  •  Background
Call issued by: Global Women's Strike and Women of Color/GWS
East Coast: 215-848-1120 philly@globalwomenstrike.net
West Coast: 323-276-2833 la@allwomencount.net
or 415-626-4114 sf@allwomencount.net