Pat Albright and Carolyn Hill from the Every Mother is a Working Mother Network, along with Richard Wexler of the National Coalition for Child Protection Reform, testified in Philadelphia City Council on February 12 in support of a resolution calling for hearings on standards for removal. The testimonies are here: Carolyn Hill ● Pat Albright ● Richard Wexler spoken testimony ● Richard Wexler's full written testimony.  Our testimony concluded with a quote from a foster mother in our network, "If they can pay me, why can't they pay the biological mother?"
Watch the video of the full hearing which featured many other powerful testimonies, including from Jennina Gorman, who we work with in the Poor People's Campaign fighting to get her children back from the child welfare system, as well as dozens of mothers and families who filled the court and testified about their horrific experiences with DHS.
Some coverage in the media:  Legal Intelligencer, Phila. DHS Targeted by Parents, Legal Experts at Intense Council Hearing Over Child Removal ● Philadelphia Inquirer, Philly's foster care system comes under fire at three-hour hearing on child abuse reporting rules  also editorial on Feb 14: We should do a better job supporting families, not separating them – a breakthrough in supporting family preservation! ● CBS 3, Philadelphia Department Of Human Services Faces Heavy Criticism Over Child Abuse, Custody Battles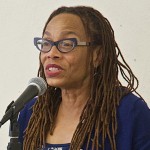 Later that evening, at a briefing hosted by Every Mother is a Working Mother Network, Professor Dorothy Roberts and Richard Wexler spoke on why Philadelphia is the highest in child removals among US large cities, and what can be done. (Video coming soon)
They concluded – as did we – that what needs to be done, in addition to good quality legal help, is that money needs to go directly into mothers' and families' hands to raise children, rather than money going to the professionals to remove them.
Next steps: Come out on March 8, International Women's Day, Speak out against family separation by the child welfare system, at the border, from detention, prison, poverty, war… Friday March 8, 5-6pm  outside Department of Human Services (DHS) 16th & Arch St, Philadelphia