End poverty of mothers & children. Recognize caregiving work.
• Sign the petition to US Congress • 50+ current endorsers — Please add your organization today! Send this letter to your mailing lists and contacts.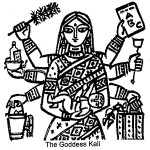 For the first time in decades there is a piece of legislation and one we want reintroduced in the US Congress that recognize the work of mothers.

The RISE Out of Poverty Act (Gwen Moore, D-WI) would make ending child poverty the primary goal of TANF. The Women's Option to Raise Kids (WORK) Act which needs to be reintroduced into Congress (was introduced in the last Congress by former Congressman Pete Stark, D- CA), recognized that raising children is vital work, and would give mothers the option of raising young children fulltime at home under current welfare legislation (TANF). The two bills together are a power for mothers everywhere, whether we are low income or not. They begin to finally value and provide resources for mothers and to undermine the growing poverty of women and children.