The RISE and WORK Acts are life-saving breakthroughs, not only for those of us who have been working for our own and others' right to welfare, but for all those who want and/or are working for a just and caring society.   We know that ending poverty is key in every area of economic and social justice including: the right to have and raise children or not; pay equity; halting the taking of children by child 'protection' agencies simply because of mothers' poverty; the rights of incarcerated people, people with disabilities, domestic violence survivors and those who are LGBT;  and much more.
Additionally, demanding resources for mothers, other caregivers and those of us with the least is ecological and anti-war: it redirects economic and social policies so that caring for people and the environment is the aim, not war and profit.   Every year climate change brings more, and more severe, drought, hurricanes, and flooding while wars and corporate plunder tear to shreds everything worth caring for, bringing all life on the planet to the brink of destruction.   In order to stop it, we must see how caring for people and the planet are indivisible, as the welfare rights movement of the 1960s and 70's did in taking actions against war as a central part of winning the demand for welfare and for a guaranteed annual income.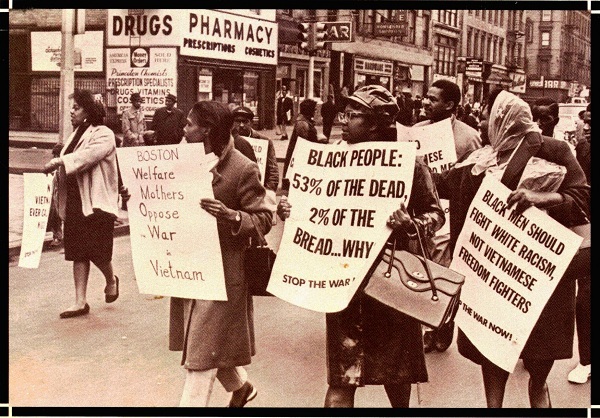 As stated in the often-quoted "Declaration of Independence", we take the right to survival (life), liberty and the pursuit of happiness to be "self-evident" – basic human rights.  But there is no guaranteed survival for any of us without welfare, resources for those of us with the least.  Fifty percent of people in the US are at or close to the poverty line. Other countries are watching too, and in the UK, women pressed for and won an Early Day Motion in Parliament Early Day Motion 683 welcoming these US bills and saying "If the UK government is going to copy the US, let them copy these bills."  Invest in caring, not killing.  They have also initiated a petition, Invest in a caring society – A living wage for mothers and other carers.
We hope you will add your endorsement and thereby show support for the growing grassroots movement against poverty and for resources for those of us who do the essential work of caregiving.
Our work as mothers and caregivers must be recognized and valued!
We are entitled to welfare and other resources for that work in the US & everywhere!